Who are we?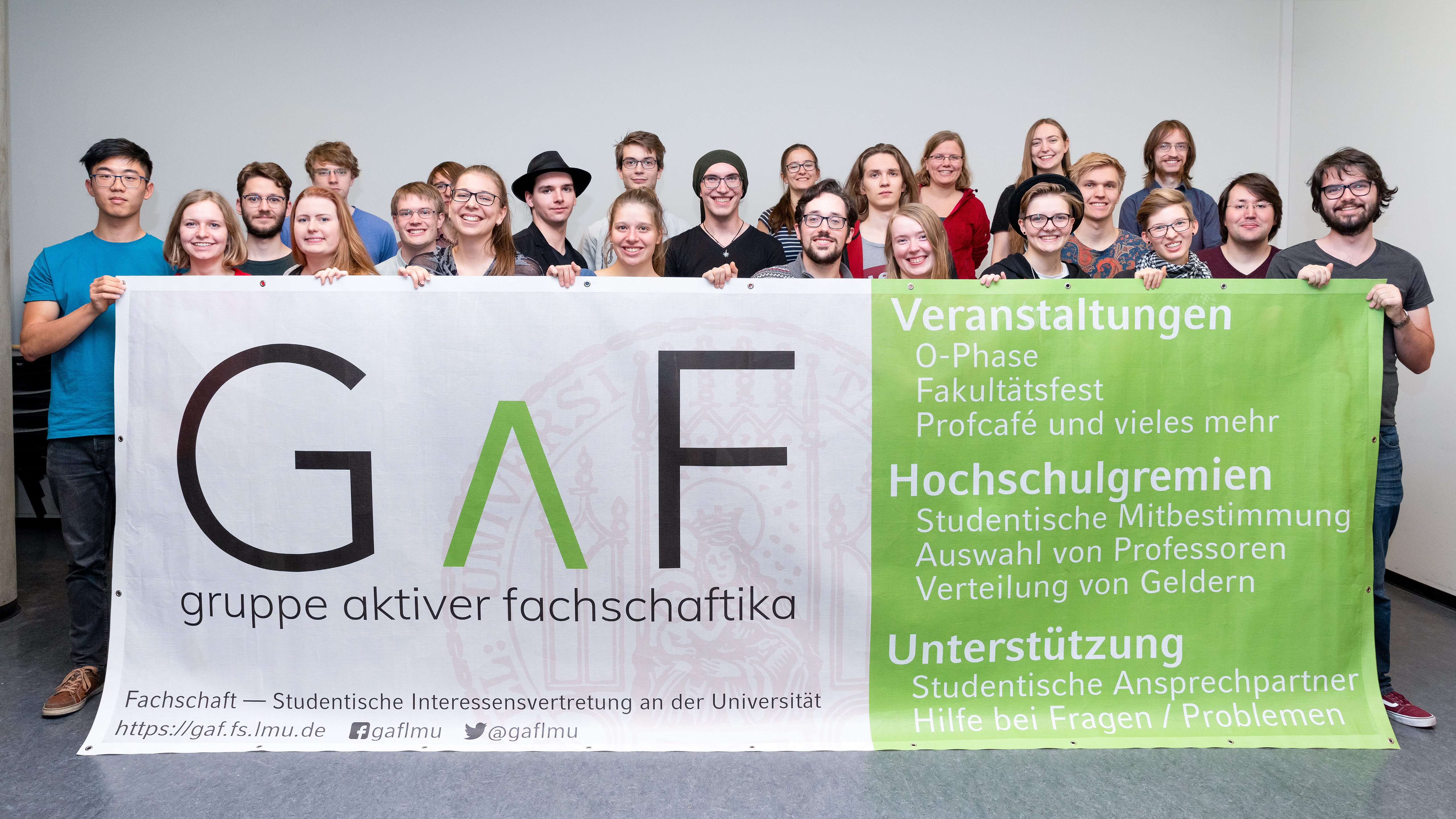 We are the group of student associations, or GAF for short. A Fachschaftikon is a member of a student council, that is all the students of a program, including you, whether you like it or not. When you talk about the student association, you usually mean the active student councils that are trying to make the university more livable for all students.
The GAF is an association of active student councils from the various departments
 
What the student council does can be roughly divided into two areas: on the one hand, it represents the students on the faculty's side, on the other hand, it takes care of the students themselves. Through representation in various committees, it gives point to the opinions and interests of the students to prevent decisions from being decided over the heads of the students.
We have listed some of the most important bodies here:
 
The Faculty Council decides everything important within the Faculty and is the place for information exchange.
The study grant committee decides what money is spent on.
The appointment commissions determine who comes to our university as a new professor icon and who teaches here.
The convent of the student councils consists of representations of all student councils and deals with interdisciplinary, student topics.
You can find out more about university policy and university elections on our website.
 
We also try to make life easier for you. We collect old exams, examination protocols and skrips and are available as contact persons for problems where you do not know whom to contact. We are happy to support you in the implementation of your ideas through active cooperation and know-how. Finally, we provide fun, for example through the annual faculty festival.
 
If you want to get an impression of our work yourself, just come to our office or to a meeting.
 
It is important to know that we do all this on a voluntary basis and use the money that is available to us only for the benefit of the studios. The only reward for our work is fun together, friends, more life experience and in some cases an extended degree.