Good teaching award - "Goldener Sommerfeld 2021"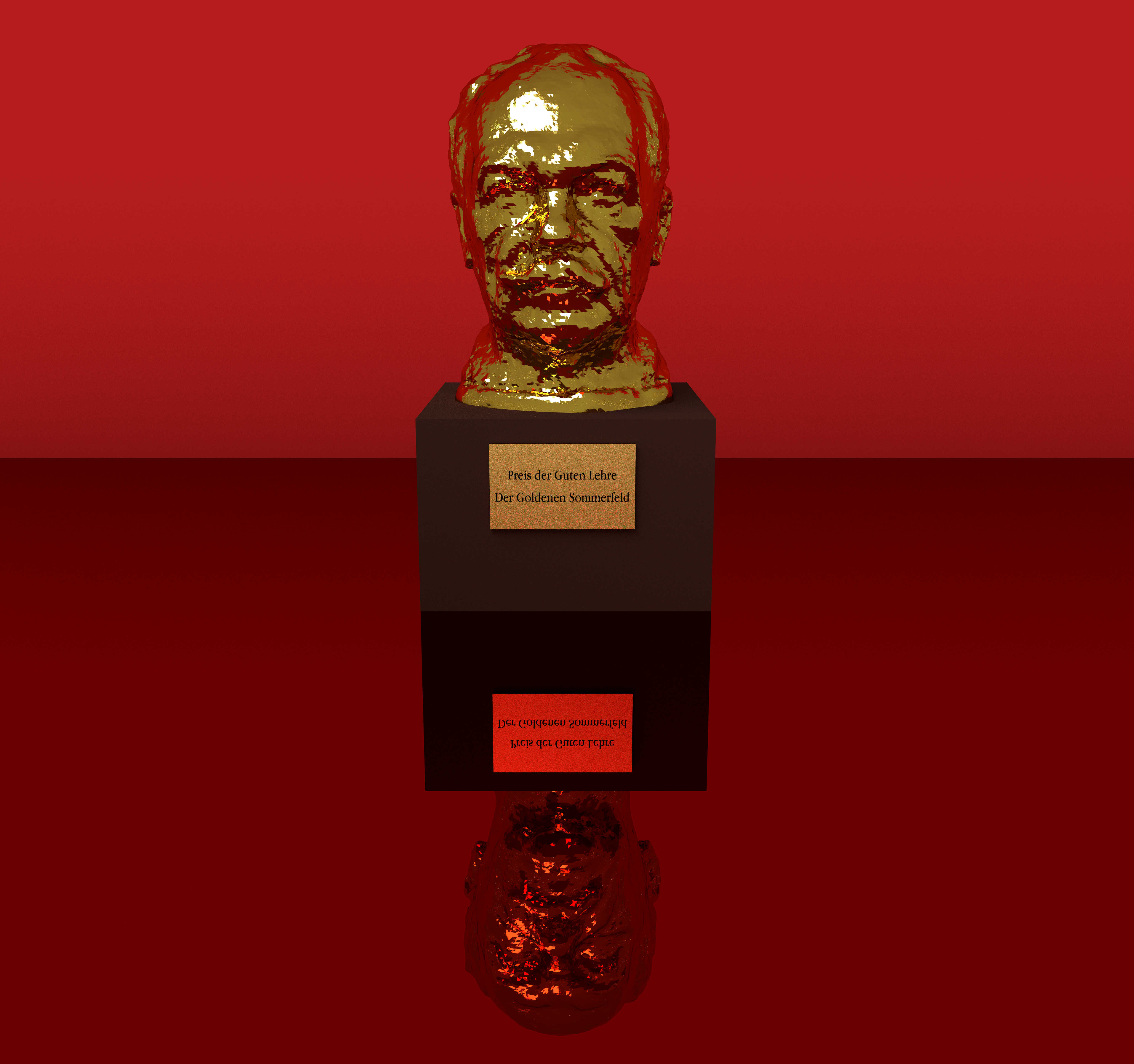 Just in time for the end of the year, the winners of the 2021 "Goldener Sommerfeld" teaching award have been chosen.
Congratulations to the award winners!
Best Bachelorlecture:
Prof. Dr. Jan von Delft (for T0 - Mathematical Methods)
Best Masterlecture:
Prof. Dr. Thomas Udem (for Quantum Optics)
Beste Bachelortutorien:
Florian Zacherl (for E1 - Mechanics und E2 - Thermo- und Elektrodynamics),
Silas Zelmer (for T2 - Quantum mechanics),
Jan Drewniok (for E6 - Solid state physics)
Bestes Mastertutorium:
Lukas Homeier (for T_M1 - Advanced Statistical Physics)
The online award ceremony took place on Friday, December 17, 2021.
We thank you for participating in the award ceremony with a most interesting discussion about good teaching in physics.
It is most gratifying that teaching is so diverse. We would therefore like to motivate all faculty members to contribute to good teaching. We would like to encourage especially female students to become tutors more often.